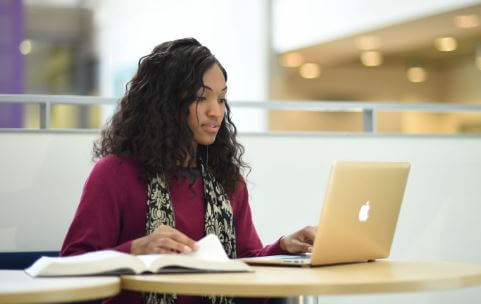 Be the first to let your friends know about this. Click the buttons below to share on Whatsapp, Facebook or Twitter.
UK Universities that Accept HND and 3rd class for Masters in 2022
Are you a student who graduated with a 3rd class or an HND from any higher institution?  Are you looking forward to getting a Master's degree in any UK university but are discouraged because of this?  Well, there is no need to panic as there are UK universities that accept HND and 3rd Class for Master's degrees. 
It is important to note that graduating with a 3rd Class is not the end of your academic pursuits. There is still a chance for you to challenge yourself and graduate with something better for your Master's. On this grounds, we have decided to research for you, a comprehensive list of UK universities that accepts either 3rd class or HND for their Masters.
The UK has grown to be a hotspot for postgraduate studies for many international students in recent years. Therefore, this list will help a lot of students to fulfill their dreams of studying there.
Do UK Universities Accept 3rd Class for their Postgraduate Studies?
I wouldn't answer this question in the affirmative. It is important to know that the list of Universities to be discussed here is not an exclusive list of the Universities in the State.
But you must note that UK universities only accept or consider students with 2.1-degree certificates in their merits list.
If, however, after you applied with your third class result your application for the master's degree program is considered you will need to do a one-year Post-Graduate Diploma (PGD).
After the PGD, you can switch back to your desired MSc program. This sounds cool, doesn't it?
List of UK universities that Accept 3rd Class/HND for their Masters
It is good to know that securing admission into the vast majority of UK Universities depends on many factors.
A few of these factors include the potency of your personal statement, preferred course, the university, your reference letter, etc.
Some of the universities in this list will take HND and 3rd class graduates for some courses and may reject applications for other courses. Therefore, do not get discouraged if you're not eligible for some of them. Just go ahead and try the others.
If you're searching for top universities in the UK that accept the 3rd class for a master's degree, then consider any of these universities:
NB: It would be good if students can check out each school's website to check the terms of their admission.
Be the first to let your friends know about this. Click the buttons below to share on Whatsapp, Facebook or Twitter.