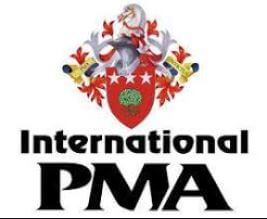 Be the first to let your friends know about this. Click the buttons below to share on Whatsapp, Facebook or Twitter.
IPMA-UK Professional Programmes Admission Form for 2020
Applications are invited from qualified candidates for NINE MONTHS Full-Time, Part-Time, and Distance Learning Admission to study for the IPMA-UK Professional Foundation, Intermediate, Professional Part 1, and Professional Part 2 programs in the under-listed areas of specialization for the 2020/2021 Professional year. (Visit for more details)
Available Programmes for
IPMA-UK Professional 2020 Admission
Management and Business Administration
With options in :
Logistics and Supply Chain Management.
Education and Leadership Management.
Agribusiness Management.
Public Service Management.
Security Management and Operations.
Marketing
Information And Communication Technology(ICT).
Entrepreneurship Management
Church Management
QUALIFYING LEVELS / REQUIREMENT

 
Foundation (Diploma)
Duration   (2 Semesters)
5 credits in SSCE/GCE/O'Level  including English & Mathematics.
Matured Candidates with less qualifications can also apply.
 INTERMEDIATE   ( ADVANCED DIPLOMA)
Duration (2  Semesters)
OD/ND/NCE/IPMA Foundation
PROFESSIONAL   1  ( PROFESSIONAL POSTGRADUATE CERTIFICATE )
(a) Recognised B.Sc  / HND in Management  Related Areas such as Accounting, Banking & Finance, Insurance & Public Administration, etc.
(b) IPMA Intermediate in Management, Marketing  or ICT
 PROFESSIONAL   2  ( PROFESSIONAL POSTGRADUATE DIPLOMA )
HND/HD/ADV.DIPLOMA/BACHELOR DEGREE IN MANAGEMENT, MARKETING OR ICT
COURSE BENEFITS
Opportunities for further studies up to MBA/Ph.D in Local & Foreign Universities and Colleges.
Enhance and Fast Track your Career Development.
Global Employment Opportunities.
Upon completion, you can work in Private and Public Sectors with Federal Government Recognition of  IPMA-UK Professional  Qualifications.
How to Apply
Forms can be purchased with N12,500.00 payable to EDEN GLOBAL BUSINESS AND ENTREPRENEURSHIP COLLEGE, UBA PLC, Account Number 1020218770. With evidence of payment, collect, complete, and return the form to any of our submission centres.
Duration / Commencement Date: 
September / October 2020.
Further Information:
PROGRAMME HOTLINE: 08023180793
Also Read:
UNIABUJA Business School Certificate Program Admission Form 2020
DELSU Part-Time Professional Diploma Admission Form for 2020
Be the first to let your friends know about this. Click the buttons below to share on Whatsapp, Facebook or Twitter.