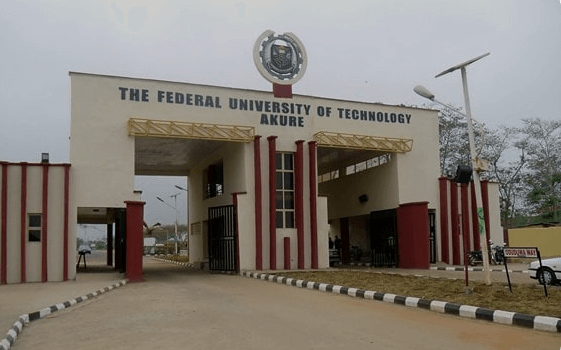 Be the first to let your friends know about this. Click the buttons below to share on Whatsapp, Facebook or Twitter.
FUTA Post-UTME/DE Screening For 2023/2024
Are you a candidate who is interested in getting admitted into the Federal University of Technology Akure? Then be informed that the FUTA post-UTME/DE screening form for the 2023/2024 academic session is out.
The Federal University of Technology, Akure (FUTA), renowned for its technological prowess, has officially announced the commencement of applications for the 2023/2024 Post-Unified Tertiary Matriculation Examination (Post-UTME) and Direct Entry (DE) screening.
This announcement marks a significant milestone for ambitious students aspiring to secure a coveted spot in one of Nigeria's premier technology-focused institutions.
Registration Period and Criteria for FUTA Post-UTME/DE 2023/2024
Registration Period: The registration window spans from Monday, 11th September to Friday, 6th October 2023. It is imperative to mark this period on your calendars to ensure timely completion of the requisite forms.
Eligible Candidates: Prospective students who have scored a minimum of 180 in the 2023 UTME are eligible to apply. Additionally, Direct Entry candidates are welcome to participate in the Pre-Admission Screening Exercise.
Application Process for FUTA Post-UTME/DE 2023/2024
Screening Fee: A nominal fee of N2,000.00 is payable via the REMITA platform.
Application Steps:
Visit FUTA's Official Website: Access crucial information on FUTA's website or click here.
Login: Use your UTME Number for authentication.
Generate RRR and Payment: Create a Remita Retrieval Reference (RRR) and confirm payment through the REMITA platform.
Fill in the Application: Complete the Post-UTME form online.
Print Documentation: Generate a printout of the completed application for your records.
Points to Remember: Ensure that your UTME Registration Number and Full Name match those on your JAMB slip during the payment and registration process.
Admission Criteria and Ineligibility
Candidates must upload their O-level results on JAMB CAPS before 6th October 2023. Failure to do so will result in disqualification for admission consideration.
Contact and Support
For further clarification or assistance, reach out to the provided contact numbers: +2348062484770, +2348126049786, +234-8033838417, and +2348033751955.
Final Thoughts: Timely Registration and Compliance
Candidates must complete their registration within the designated time frame to remain eligible for the screening exercise.
Moreover, timely upload of O' Level results onto the JAMB CAPS platform and selection of FUTA as the choice of institution by the deadline of 6th October 2023 is crucial for admission consideration.
Don't miss out on this opportunity to be part of Nigeria's leading technology university. Prepare diligently, adhere to the guidelines, and step confidently towards a future enriched by FUTA's legacy of technological excellence. Apply today!
Also Read:
PLASU Post-UTME/DE Screening For 2023/2024
Be the first to let your friends know about this. Click the buttons below to share on Whatsapp, Facebook or Twitter.